Outdoor Canopies for Schools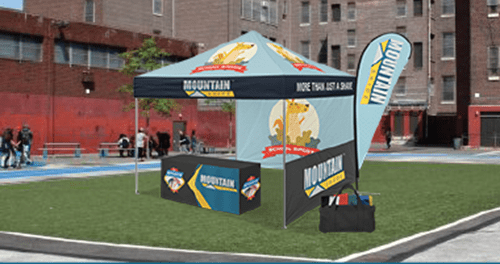 FROM :

$499
Give your School/House Sports/PE department the Mountain Shade treatment with UVF50+, Duty of Care compliant outdoor temporary shelter products from Mountain Shade. We supply heavy duty printed marquees that are student and staff friendly, inflatable marquees,printed table covers, tear drop banners and much more to State schools, Catholic Schools and Independant/Private Schools. Our products have been perfected to give you maximum brand presence with a range of intuitive features for easy use and longevity, giving you excellent value for your investment. Our School customers tell us they have more school pride and spirit with a Mountain Shade setup. DONT DELAY – Protect your staff and students in the Outdoors, and address your Duty of Care obligations with a Mountain Shade School Package
Fabric:
Heavy Duty 600D PVC Coated Polyester
Approved for UVF 99%, Waterproof, Fire Rated and Wind rated w/ Engineer docs inc in Duty of Care package.
Approved as Outdoor Temporary structure – Victoria Building Code
School Risk Mgt/DoC Package availiable. Support and Maitenance Packages – so you will always be able to use them.
Popular Sizes: 1.5m, 2.4m, 3x3m, 3×4.5m, 3x6m, 4x4m

Do you want to encourage school, college or university spirit while protecting your students from the harsh Australian sun? Stand out from the competition with our excellent range of sun protection marquees, attention-grabbing banners and more. Protect your students, staff and volunteers whilst addressing your duty of care.
Our sun protection marquees and printed marquees are rated UPF 50+ and provides exceptional shelter for teams and spectators. Also known as shade tents or popup tents, they are perfect for inter-school games, open days, awards nights or even just the different sports houses within your school, college or university. Choose from a range of colours or have your logo, name and message expertly printed using our free artwork layout service.