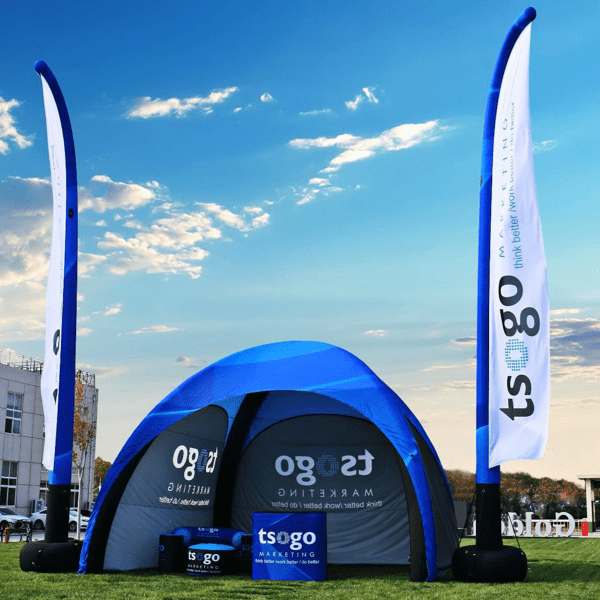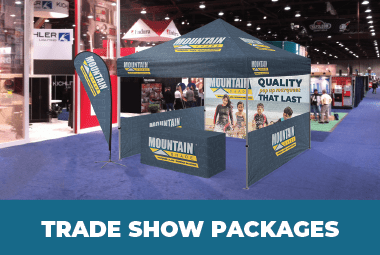 FROM :

$499
Give your Trade Show team/Marketing Department the Mountain Shade treatment with UVF50+, Duty of Care compliant Branded Advertising shelter products from Mountain Shade. We supply Heavy Duty printed marquees (that are easy to setup and pack away quickly)  Branded inflatable marquees, Printed table covers, Tear drop banners and much more to businesses that attend Trade Shows.. Our products have been perfected to give you maximum brand presence with a range of intuitive features for easy use and longevity, giving you excellent value for your investment. Our Trade Show customers tell us they have more enquiries, sales leads and booth attendee's with a Mountain Shade setup. DONT DELAY – Protect your staff at Outdoor Trade shows and address your Duty of Care obligations with a Mountain Shade Trade Show Package.
Fabric:
Heavy Duty 600D PVC Coated Polyester
Approved for UVF 99%, Waterproof, Fire Rated and Wind rated w/ Engineer docs inc in Employer Duty of Care package.
Approved as Outdoor Temporary structure – Victoria Building Code
Employer Risk Mgt/DoC Package available. Support and Maitenance Packages – so you will always be able to use them.
Popular Sizes:
1.5m, 2.4m, 3x3m, 3×4.5m, 3x6m, 4x4m, 4x8m