Top-Quality Inflatable Marquee For Sale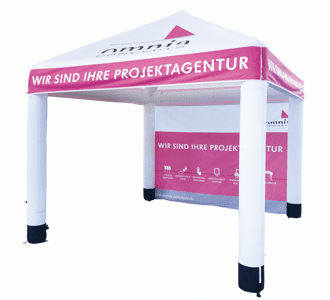 Size: 3m x 3m
From $2,999
Frame Specifications
Height: 3.2m
Clearance: 2.4m
Frame Profile: 260mm Diameter
Weight: 15kg
Framework: Thermoplastic Polyurethane (TPU) with sleeve Fabric
Features: Over pressure relief valve system
Inflation: Sealed frame does not require use of a pump after inflation
Roof Fabrics
600D PVC Coated Polyester
Fabric:
Heavy Duty 600D PVC Coated Polyester
Roof Colours: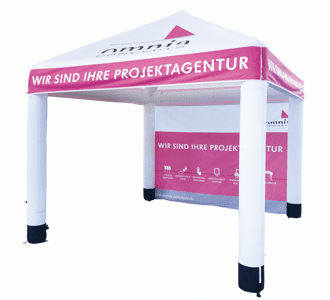 Frame Weight: 15kg
Height: 2.75m
Clearance: 2.25m
Frame Profile: 260mm  
Frame Specifications
Framework: Thermoplastic Polyurethane (TPU) with sleeve Fabric
Features: Over pressure relief valve system
Inflation: Sealed frame does not require use of a pump after inflation
Fabric:
Heavy Duty 600D PVC Coated Polyester
Roof Colours:


The MSH Inflatable marquee is a lightweight, high-pressure inflatable marquee shaped shelter that can easily fit into the boot of the smallest car. Set-up is fast and easy – simply roll it out and inflate with its own pump!
The roof of this compact inflatable marquee can also remain attached to the frame for even faster set-up. The legs have additional valves so that water can be added to provide ballast and stability when used outdoors. The MSH inflatable Marquee tent, like all our custom inflatable shelters, can and should be custom printed with a range of options. Our standard marquee roofs fit this Inflatable Marquee frame, as do our printed roofs.