MountainShade offers inflatable dome Tent at Affordable Prices
The Dome Inflatable is a lightweight, high-pressure inflatable dome tent with an elegant and striking design from Mountain Shade. This inflatable shelter is available in a variety of sizes from our compact 3x3m to a massive 6x6m. Setup is quick and easy, and the roof can remain attached to the inflatable tent frame for an even more convenient setup.
Buy your own Inflatable dome Tent and event station
An optional inflatable tent awning can also be added to one or all sides. The legs have additional valves so water can be added to provide ballast / counterweight when used outdoors for events or promotions. You can interconnect multiple Dome Inflatables via our Interconnect kit – and it also comes with a see through PVC material option for medical applications.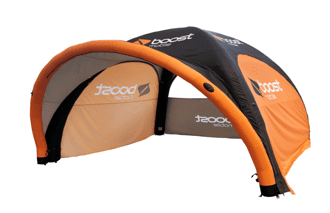 Size: 3m x 3m From $2,499
Frame Specifications
Height: 3.2m
Clearance: 2.4m
Frame Profile: 260mm Diameter
Weight: 15kg
Framework: Thermoplastic Polyurethane (TPU) with sleeve Fabric
Features: Over pressure relief valve system
Inflation: Sealed frame does not require use of a pump after inflation
Fabric:
Heavy Duty 600D PVC Coated Polyester
Roof Colours: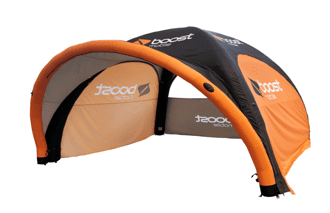 Size: 4m x 4m From $2,999
Frame Specifications
Height: 3.2m
Clearance: 2.4m
Frame Profile: 260mm Diameter
Weight: 15kg
Framework: Thermoplastic Polyurethane (TPU) with sleeve Fabric
Features: Over pressure relief valve system
Inflation: Sealed frame does not require use of a pump after inflation
Fabric:
Heavy Duty 600D PVC Coated Polyester
Roof Colours: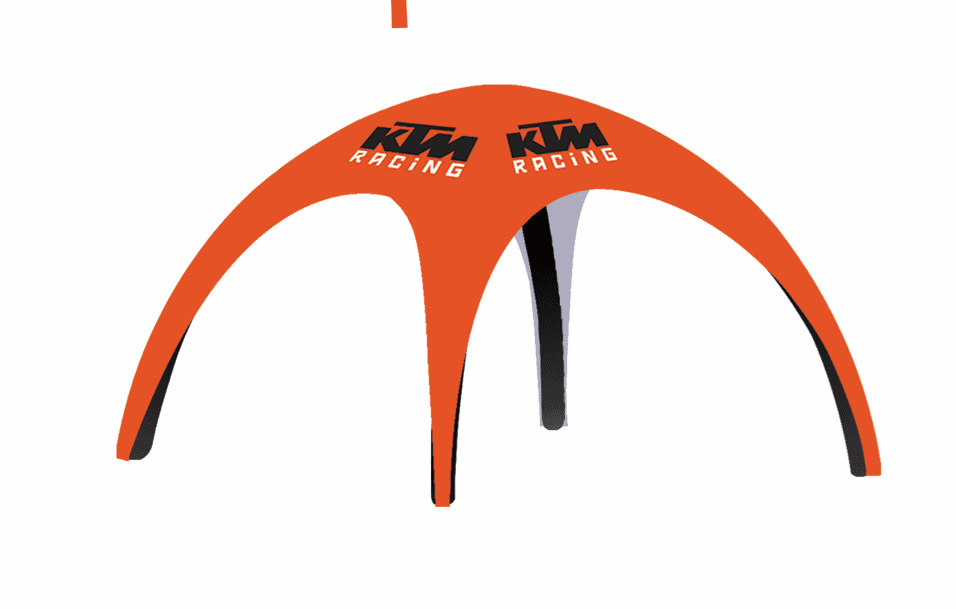 Size: 5m x 5m From $3,499
Frame Specifications
Height: 3.2m
Clearance: 2.4m
Frame Profile: 260mm Diameter
Weight: 25kg
Framework: Thermoplastic Polyurethane (TPU) with sleeve Fabric
Features: Over pressure relief valve system
Inflation: Sealed frame does not require use of a pump after inflation
Fabric:
Heavy Duty 600D PVC Coated Polyester
Roof Colours: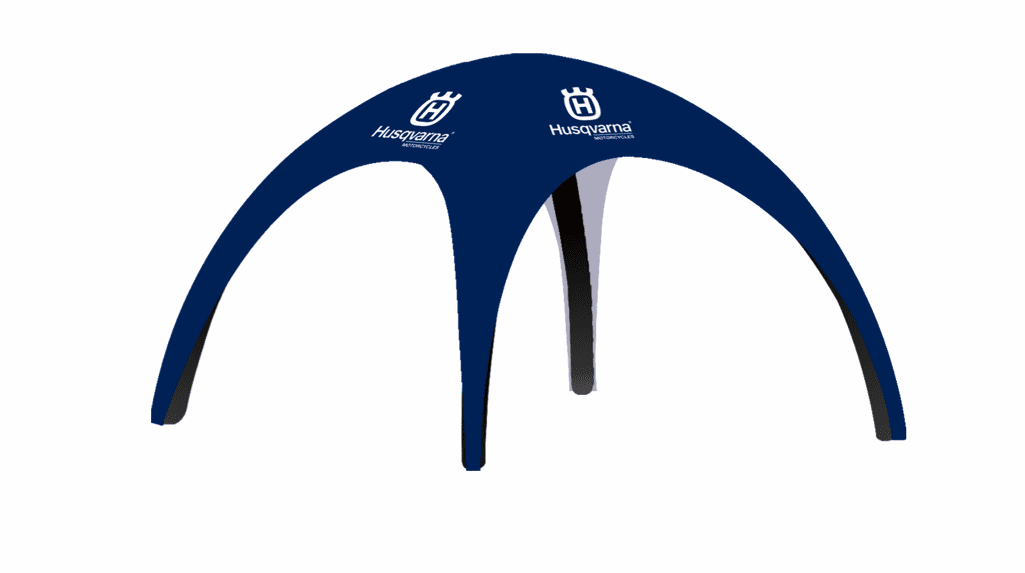 Size: 6m x 6m From $3,999
Frame Specifications
Height: 3.2m
Clearance: 2.4m
Frame Profile: 260mm Diameter
Weight: 35kg
Framework: Thermoplastic Polyurethane (TPU) with sleeve Fabric
Features: Over pressure relief valve system
Inflation: Sealed frame does not require use of a pump after inflation
Fabric:
Heavy Duty 600D PVC Coated Polyester
Roof Colours: