When it comes to outdoor events, gatherings, and even personal relaxation, a pop-up gazebo can be a versatile and essential addition to your setup. Whether you're hosting a backyard barbecue, attending a market stall, or simply seeking some shade during a sunny day at the park, a pop-up gazebo can provide shelter, comfort, and a touch of style. In this guide, we'll explore what a pop-up gazebo is, why you might need one, and the key considerations when buying one.
What Is a Pop Up Gazebo and Why Do You Need One?
What Is a Pop Up Gazebo?
A pop-up gazebo, also known as a pop-up canopy or instant canopy, is a portable and easy-to-assemble shelter designed to provide shade and protection from the elements. These structures are typically made with a durable frame and a fabric canopy that can be quickly unfolded and set up without the need for extensive tools or expertise. They come in various sizes, shapes, and designs to suit different purposes and occasions.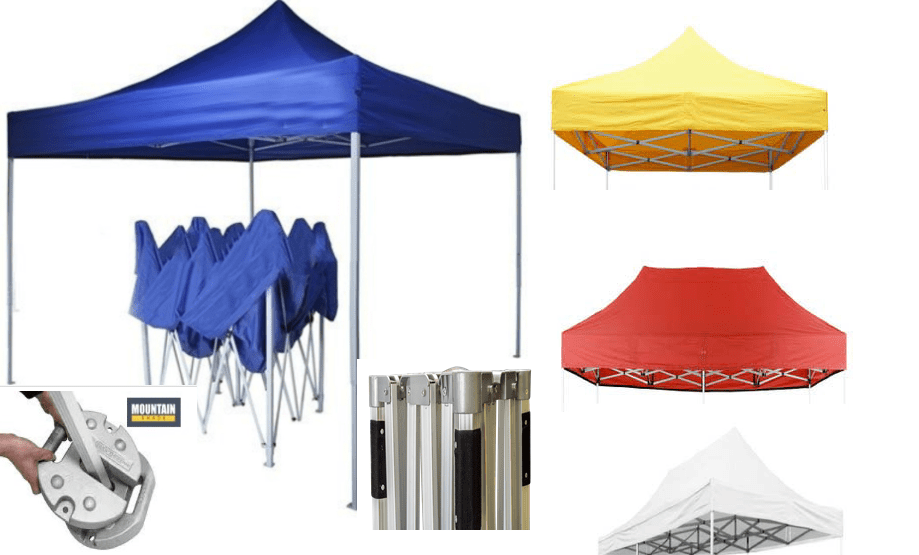 Why Do You Need One?
Shade and Sun Protection: Pop-up gazebos offer immediate relief from the sun's harsh rays, making them perfect for outdoor gatherings, picnics, or as a comfortable spot for relaxation.
Weather Protection: Whether it's a sudden rain shower or a scorching hot day, a gazebo can shield you from various weather conditions, ensuring your plans aren't spoiled by the elements.
Versatility: Pop-up gazebos are incredibly versatile. They can be used for outdoor parties, camping trips, sporting events, craft fairs, and more. They provide a versatile and portable solution for a wide range of activities.
Branding and Promotion: For businesses, pop-up gazebos serve as excellent advertising tools. You can customize them with your company's logo and branding, making them stand out at trade shows, exhibitions, and other promotional events.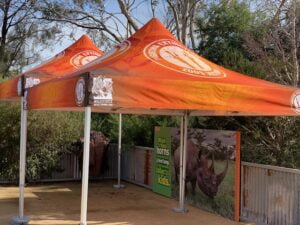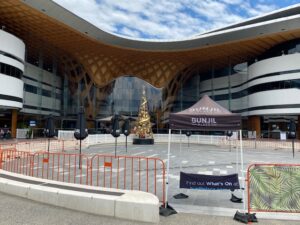 What Do You Need to Consider When Buying?
Before purchasing a pop-up gazebo, there are several factors to keep in mind to ensure you select the right one for your needs:
Size and Dimensions: Determine the size you require based on the intended use. Consider the available space, the number of people it needs to accommodate, and the items you'll place under it.
Frame Material: Look for a gazebo with a sturdy frame made of materials like steel or aluminum. The frame's durability is crucial for long-term use.
Canopy Material: Pay attention to the canopy material. High-quality materials like polyester or vinyl coated polyester are waterproof and provide UV protection.
Portability: Consider how easy it is to transport and set up. Pop-up gazebos should be lightweight, compact, and come with a carry bag for convenience.
Stability and Anchoring: Check for stability features like weight bags, stakes, or sandbags. These will help anchor the gazebo securely, especially in windy conditions.
Customization Options: If you plan to use the pop-up gazebo for branding or advertising purposes, choose one that allows for custom printing or branding options.
Ease of Assembly: Read reviews and ensure the gazebo you choose is known for its ease of assembly. Quick and hassle-free setup is a significant advantage.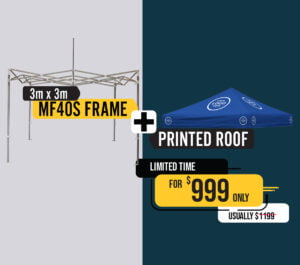 Pop Up Gazebo Options
When shopping for a pop-up gazebo, you'll come across various options to suit different needs:
Standard Pop-Up Gazebos: These are basic models suitable for casual use like family picnics and outdoor gatherings.
Commercial Pop-Up Gazebos: Designed for frequent use, these are more robust and often feature reinforced frames and heavy-duty canopies. Ideal for businesses and market vendors.
Branded Gazebos: If you want to promote your brand, consider a custom-printed pop-up gazebo. You can personalize it with your logo and messaging for maximum visibility.
Hexagonal or Octagonal Gazebos: For a unique and stylish look, you can opt for gazebos with hexagonal or octagonal shapes. They provide a more distinctive and aesthetically pleasing appearance.
In conclusion, a pop-up gazebo can be a valuable addition to your outdoor setup, offering protection, comfort, and versatility. By considering your specific needs, the materials, size, and customization options, you can choose the perfect pop-up gazebo that enhances your outdoor experience, whether for personal use or business promotion.